Often when involved with the internet we might find ourselves needing to share something from our screen. Maybe we're playing a game or want to make a video tutorial for clients about how to do a certain task. Either way, have a program which you can quickly open up and record your desktop is helpful, especially if you need something recording as soon as possible! So today, we have a nice list of different recording software's for your computer!
1. EZVID
Ezvid is a great desktop recorder which also comes with a built
in video editor program where you can split recordings and add
text as an overlay. Now, there isn't a way to export the video
but you can upload the video straight to YouTube from the
software itself.
---
2. ICECREAM SCREEN RECORDER
Icecream screen recorder comes with a beautiful interface making
it that easier for beginners. It is completely free to get and
even includes a drawing panel so you can get creative!
---
3. CAM STUDIO
CamStudio is one of the most famous and popular screen recorders. It
has been used to record most games and tutorials on YouTube. It holds
high quality recording, microphone recording and is totally free!
---
4. SCREENCAST-O-MATIC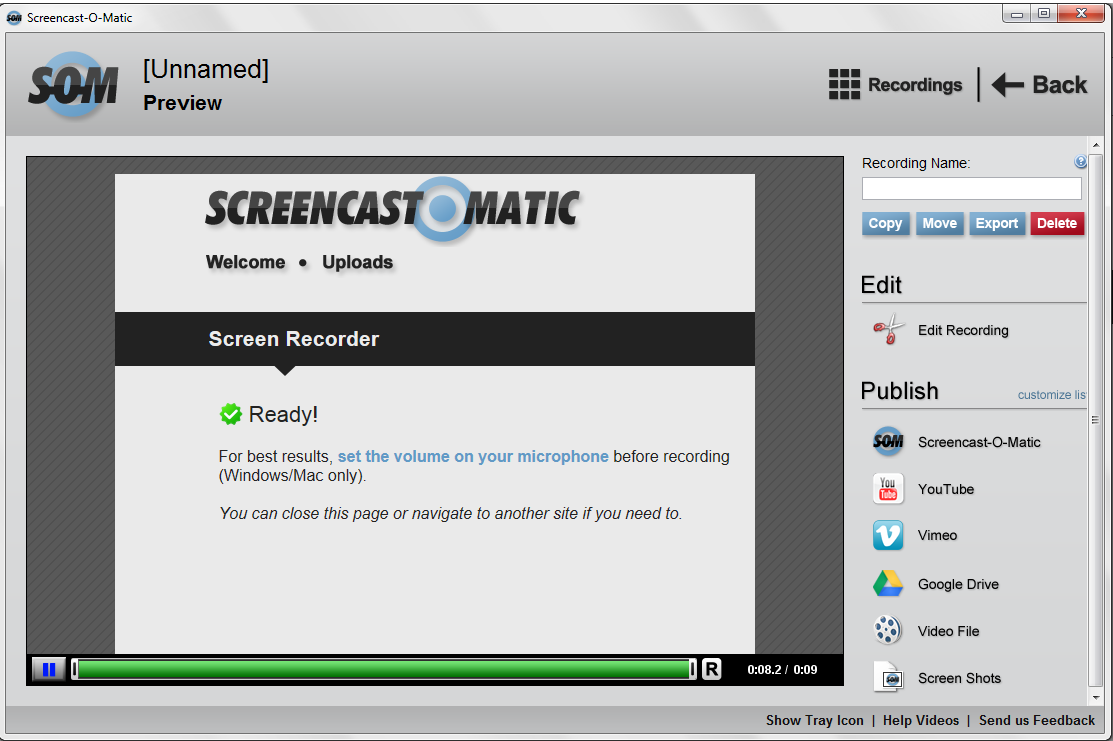 Screencast-o-matic is a great, free software which I personally have
used to record quick videos. This service can be both played from
the browser and as software. It offers a limited time to record
on the free version and holds great output quality!
---
5. SCREENHUNTER PRO 6
Not much for the video recording but more for images. If you want
to record the best quality images and edit them then ScreenHunter
is a great service worth checking out!